Gunnar Ostergaard is training and teaching in Florida for the 2016 season! Please contact him at (352) 875-1551 or email at gunnaros@aol.com to arrange for training or clinics!
A few years ago Gunnar and Birgit decided they wanted to spend more time in their home country, Denmark. They purchased the beautiful farm pictured here, Deerwood Denmark, in 2013 to enjoy during quiet times now and in the future!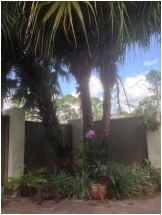 It has always been the plan for the Ostergaard's to have one house in the States. After Deerwood Farm South was sold in April 2015, Gunnar and Birgit decided that new home was going to be in Wellington, FL! They had enjoyed their past 16 years in Ocala, FL! They purchased the raw land for Deerwood Farm South in 1999. They developed the farm from scratch to include the barn, covered arena, and paddocks- enjoying every minute of it! However, at this point in their lives their brand new Wellington home pictured to the left, and Deerwood Farm Denmark seem to be the perfect combination! Wellington, Fl is the number one winter horse show circuit in the world, for both dressage and jumping, all within 5 miles. The Atlantic Ocean is 20 minutes away, and West Palm Beach offers one top artistic/cultural event after another. Restaurants and shopping are available en masse no matter where you go, and the island of Palm Beach so close- if that is your desire!
Gunnar currently has a few horses stabled at IDA Farm (
www.IDAFarm.com
) and has some out of state clients boarded at farms around Wellington this winter season. He will be teaching locally on a limited lesson basis and continuing his clinics up and down the East Coast!
While Gunnar will be spending the winter circuit in Wellington, Birgit has decided to stay at Deerwood Farm Demark! No doubt they will be frequent fliers over the Atlantic for visits! It's the best of both worlds!
---

Proudly offered for sale-

Don Alison

Rising 5 yo Danish Warmblood gelding by Don Schufro, dam by Romanov

Please contact Gunnar Ostergaard for more information at 352-875-1551

---
Gunnar and Birgit have a beautiful property for sale!
Click on the name or photos below for more detail and pictures!
Please contact Gunnar Ostergaard at gunnaros@aol.com FMI!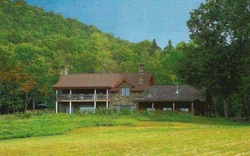 Chester, Vermont

Set in the heart of Southern Vermont on a tranquil 245 acres, this property is not only unique, but extremely special.
It is designed around an original stone and log home which was built in 1981. All stone work was gathered from the property, as were the beautiful wooden hand-hewn beams. An addition was completed in 2004 and offers airy, light filled spaces with UNBELIEVABLE views! Please enjoy the slide show of this property below!
---
News
Spring 2016
Gunnar had a great winter season at IDA Farm in Wellington, FL and is looking forward to his return in the fall, after some time over in Denmark! It promises to be a busy season overseeing 8-10 horses! Clinic activities on the East Coast are constantly expanding! Below is Gunnar's expect schedule so far! Keep checking back for updates!
Summer 2016 Clinic Schedule
May 4-21 Denmark- please contact through email (gunnaros@aol.com) or call assistant Jesse Rininger at 561-891-0107.
May 25-26 Montgomery, Al Contact Susan Wainright 334-546-7622
May 27 Atlanta, Ga Contact Beth Anton (clinic private and closed)
May 30 Harrisonburg, Va Contact Becky Schurink (clinic private and closed)
June 1 Shaftsbury, Vt Contact Janet Schurink 802-442-4221
June 4 Central, Vt Contact Liz Tuggle 802-649-2600
June 7-9 Norway, Me Contact Laura Trempe 207-461-4117
June 10-11 Bangor, Me Contact Bryn Walsh 207-659-3129
June 14 Long Island, Ny Contact Fran Horn 516-396-1571
June 15-September 15 Denmark Contact through Email (gunnaros@aol.com) or through assistant Jesse Rininger
Please contact Gunnar directly at
gunnaros@aol.com
for more information on the possibility of hosting a clinic at your farm!
Gunnar and Birgit offer their condolences to Elizabeth Hunter for the passing of Monhegan (pictured below). Monhegan was 2010 and 2012 United States Dressage Federation Vintage Grand Prix Champions with Gunnar. Quickly after Elizabeth purchased Monhegan, he was able to help her earn her USDF Gold Medal.